Poetry Semester in our House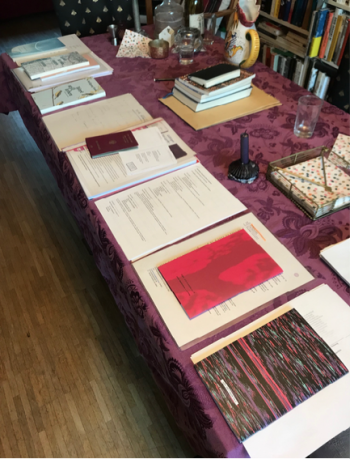 In autumn 2022, there will be 8 poetry titles in my publishing programme—a decision that was due to the cooperation with the great poets in my programme, as they approached me with new volumes; but also a decision for completely new cooperations, such as those with Ralf-Rainer Rygulla and Marco Sagurna as well as with a whole series of fellow publishers across Europe and within the framework of my project »European Book Projects« (more on this soon).

And in general, the decision to launch a poetry programme—which is not an easy one from a commercial point of view—is also based on the mature conviction that poetry has been one of the most exciting language movements in recent years, that the radical social, intellectual and political changes of these years have been taken up and dealt with in poetry in the most agile way, that new language is emerging ...

There is much to be said about this. This will happen at meetings with the poets, for example on 9 July at the publishing house. And above all, it will happen in the poems and volumes of the authors themselves. Here are these 8 titles of Autumn 2022: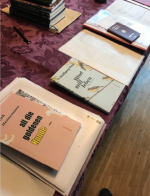 8 volumes of Poetry
by 100 poets
from 32 countries
on roundabout 500 pages
—en entire world!
Lyrik-Halbjahr
Poetry half-year

the third Haak—Wolfgang Haak's new volume of poetry after »Treibgut / Warmzeit« and »wort still leben«;

the third Hennemann—Judith Hennemann after the debut volume »Bauplan für etwas anderes« and then »all die goldenen Hunde« with a volume that is once again linguistically harder, yet denser in composition;

the second Westenberger—Martin Westenberger continues his narrative poems from »das mega-festival«;

the thick double-pack by Sagurna and Rygulla—Marco Sagurna and Ralf-Rainer Rygulla have compiled 400 pages with 250 poems by 92 poets with roots in Eastern and South-Eastern Europe, a far-reaching look to the East some 50 years after RRR first looked to the West together with Rolf-Dieter Brinkmann in the legendary anthology ACID—»Der Osten leuchtet« brings a very different poetry than the one we have recently become familiar with and almost take for granted here, worlds open up;

the weird thing and object of the heart—the »EU Poetry Passport«, which I am realising with several publisher colleagues in Europe;

a newcomer in the balancing act with Stadtlichterpresse—a 16-volume set by Esther Mohnweg, whose three volumes were published by the esteemed colleague Ralf Zühlke in the Stadtlicherpresse, now with a long poem »Ein Blackout genügt. Already / they have you« is with me;

a Brazilian Poet of great stature in a small format—Ana Martins Marques is a star of the Brazilian poetry scene, Michael Kegler has carefully translated her »Garden for Ingeborg«, in which she creates a garden for each of her favourite poets;

the second Hülstrunk—Dirk Hülstrunk after his 16-volume »den fehler wiederholen« with a thicker volume full of new poems and performance pieces;

- stay curious!