Solveig Müller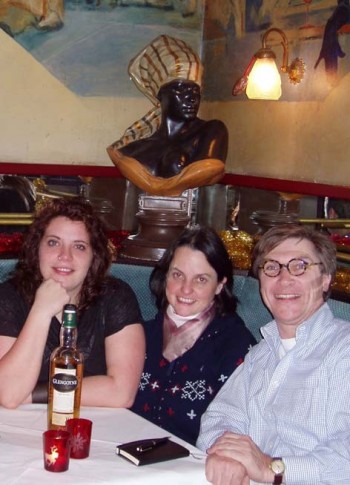 After she finished an education as bookseller, Solveig Müller studied theatre and German studies.
She came in intensive contact with Richard Wagner' work by assisting the twelve-volume edition NTA (Neue Text Ausgabe Richard Wagner / New Text Edition R.W.) in the publishing house Axel Dielmann and by working as one of the assistants at the Festspielhaus in Bayreuth. She also worked in book- and music theatre industry in Frankfurt / Main and Bayreuth. Now she is involved in book- and opera products in Oslo, managing the Opera Shop. Some might be excited about her first crime novel, which is going to come along on two motorized wheels or is going to block the entrance to a crime-bookstore or … – it wasn't possible to find out more at the Kriminalkommissariat Oslo so far. – Keep looking!
Meanwhile you can see Solveig Müller in the middle of our picture.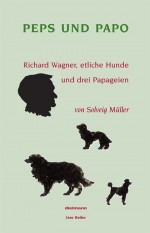 Peps and Papo
32 pages
Series »16pages«
978-3-86638-023-3
9.00 €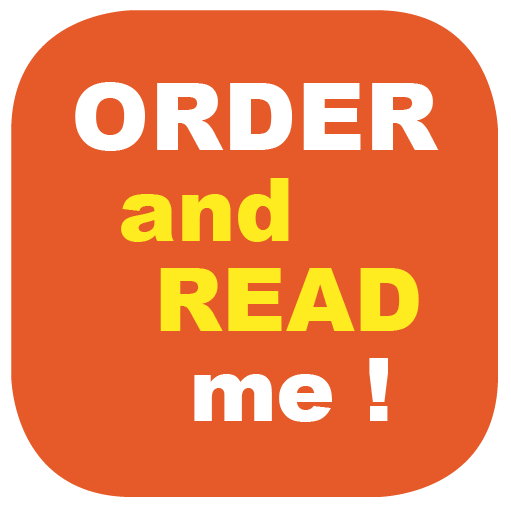 With this booklet one does not see Richard Wagner stooped over sheets of music or involved in powerful correspondence. Solveig Müller watches the passionate animal lover Wagner.
In 1834 it starts with a brown poodle called Rüpel, who accompanies young Wagner at a theater troupe in Magdeburg, after the child Richard has already been most animal-loving. And still at an advanced age Wagner is consistently concerned with animals, when he buckles down against vivisection and vehemently supports animal protection.
Solveig Müller entertainingly portrayed Wagner's life along his friendships with dogs and parrots. One reads over a selection of worth considering anecdotes and amusingly incidents and at the end sees a different person than the artist one might imagine – Wagner from his pets' perspective.
A MUST-HAVE for all music-loving animal lovers!
The booklet is based on Richard Wagner's writings and letters as well as on »Mein Leben« from 1911, further on Cosima Wagner's diaries and Hans von Wolzogen's »Richard Wagner und die Tierwelt« from 1910.