Gérard Otremba
Biography
Gérard Otremba was born in 1968 and finished his education as a bookseller in Worms. He lives and works as a freelance author and music critic (»Kick'n Roll«, Frankfurter Rundschau) in Frankfurt / Main.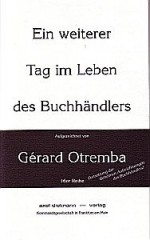 Another day in the life of the bookseller
40 pages
In its fifth edition
Series »16pages«
978-3-933974-05-1
9.00 €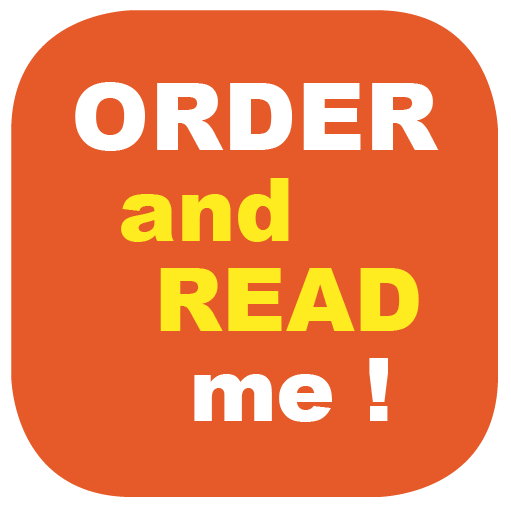 Sequel of »The Secret Records of the Bookseller«!
»I would like to have a book for an intelligent one-year-old!« – this was certainly one of the most astonishing customer wishes bookseller Gérard Otremba got to hear. The booklet from our series »16pages« »The Secret Records of the Bookseller« emerged from notes from customer pitches, which were taken by Otremba in a big bookshop in Frankfurt for one and a half years.
After this first selection in the »Records« found more than 15000 deeply amused purchasers, it seems advisable to grasp into the stock once again: There is no end to the capers, aberrations, confusions and curiosities around the trade with the book.
»Circa one year ago I saw a book with an orange-blue cover in London. Is it translated by now?«
Say, Reineke Fuchs, is this the book's editor?«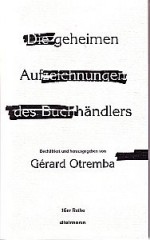 The secret records of the bookseller
32 pages
In its fifteenth edition
Series »16pages«
978-3-929232-72-1
9.00 €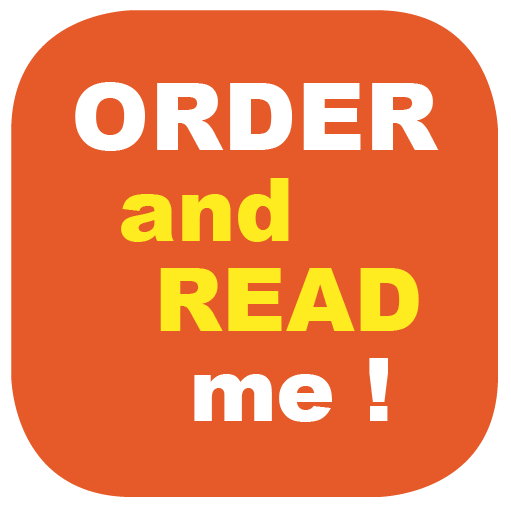 You know the situation: During conversation books come up, bibliomaniacs and bookworms, and already the neighing laughter is hanging in space, which is just as stereotypical as the legend of the Braggart, who buys himself two meters books »light blue, please, so that they fit our armchairs and curtains!«
Serious bibliophiles took such jokes as a silly party-gag for a long time; but this must unfortunately be disagreed with with good arguments, yes, with field research-like conclusive evidence:
»The Secret Records of the Bookseller« owe their publication to Gérard Otremba, born 1968, who is working in a big bookshop in Frankfurt (Main) and could collect two notebooks of notes: These hold short conversations between booksellers and book-purchasers as well as their orders, inquiries and cries for help – and there it is apparent how ludicrous and long since obsolete the above party-joke actually is ...
Meanwhile there is also a sequel, namely »Another Day in the Life of the Bookseller« – which is waiting for you at your bookseller or at our house!