Read SCHRiTTE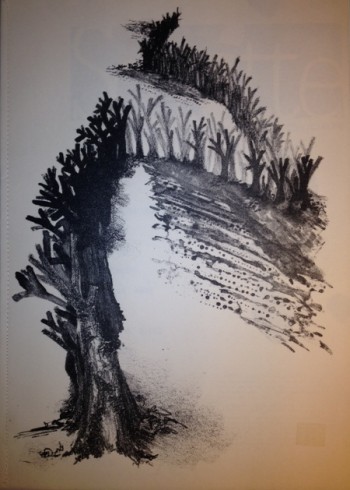 The downloads at the bottom give an insight in SCHRiTTE no. 8 (with texts, among others, by Herta Müller), and SCHRiTTE no. 13 (which was then sponsored by the Deutsche Bundespost and Honda Deutschland GmbH) as well as in SCHRiTTE no. 14 with its enchanting comic of a Flann-O'Brien-story by Jörg Ritter.
The download files are 5 MB each. No. 8 had an original litho cover (on the right) by Brigitte Kottwitz, while the pages were set and designed on an ancient semi-electronic type writer. Especially »justification« was an incomparable challenge ... No. 12 and 14, however, were designed on an early Mac – yes, designed and then printed offset.
Enjoy reading – although it's definitely more fun to devoure and rummage in the DIN A 3 size original magazines. But that's why they will soon reappear in many cafés.

Download