Detlef Berentzen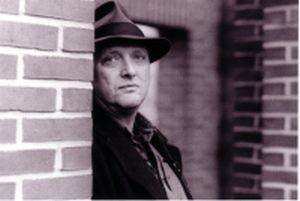 Detlef Berentzen was born in Bielefeld in 1952. In pint he is most prominant as journalist and author of non-fiction. His novel »Hermann« tells the biography of the half century, he has experienced as a child of the 50s and which he later on shaped as a contemporary.
One will love his hero Hermann, who does not want to be or become a hero, and remember, what does not even seem real anymore but is still effective. – Detlef Berentzen lives, after his apprenticeship and first publications, in Berlin since 1971. He has been writing for the taz, to whichs editors and managers he belonged, since 1981. Since he has been working as a freelanzing journalist and author since 1987, he has been developing and writing features and documantaries for every important radio or television station. His defences and critics have been and still are published in Frankfurter Rundschau, Tagesspiegel, Wiener Zeitung, ZEIT, Psychologie Heute and other periodicals.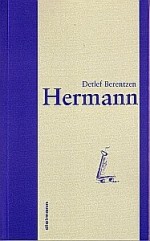 Hermann
novel from someone born in the 1950s
408 pages
Series Main Works (Reihe Die Hauptwerke)
Unfortunately no longer available!
978-3-933974-30-3
By now available as ebook by the author.
Hermann was born after the war.
His father, mother and teachers teach him that war is by no means at an end, although it is over. Nevertheless, Hermann tries to grow up. He lives his own life in books, fantasies and music, basks in grandmotherly love and gets increasingly into contradiction. – So, he flees the West German home and follows the sound of rebellious Berlin. He does not leave out anything – demos, living communities, kinderläden, battle of the sexes. He breaks with his parents and finds a new family, friends, who accompany him all the way and with whom he is stretched to old and new limits. However, his inner child gets back again and again until he breathlessly collapses on the couch. There he meets a rather old child, which will not leave him anymore. Hermann takes off the leather jacket, buys a red couch for himself, offers others a seat on it and finds bizarre innerworlds – deserts and steppes, but also paradises...