Joachim Durrang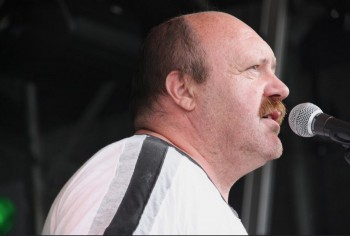 Born in Saarland, the painter and author studied at the Philosophical-Theological University of St. Georgen / Frankfurt am Main, during which time he spent a year studying in Berkeley, California, and completed his studies at the Johann Wolfgang Goethe University in Frankfurt am Main. He publishes in magazines and anthologies, as well as on the radio. He writes prose, drama, radio plays, spiritual texts, poetry. Present as a graphic artist and painter. He is co-founder (together with Ewart Reder) of the literary program »WortWellen« on Radio X (Frankfurt) and belonged to the board of the Association of German Writers, Regional Association of Hessen.
His previous volumes of poetry are »Worttropfen«, Homburg 1984, »Perücke der Liebe« , Saarbrücken 2005, and »Der tätowierte Himmel« , Frankfurt 2017. His plays »Die Wände« and »Der Kopf" premiered at the Kellertheater Frankfurt am Main in 2005 and the Theater am Schlachthof Neuss in 2010.
In 1981 he received a working scholarship from the Rotary Club of Berkeley, USA, and in 2010 the Moldova Scholarship from the Hessen Ministry of Science and Art. He is a district historian of the Polytechnic Society Frankfurt am Main.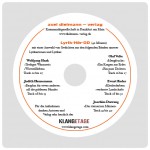 Lyrik-Hör-CD (Poetry Listeners CD)
41 minutes
5 poets
40 poems
Hör-CD
This poetry listeners CD is enclosed with the poetry volumes that come out in my publishing house from spring 2019—an attempt to make the poets audible and to discover some more voices from each poetry volume.
The following authors can be heard: Wolfgang Haak, Judith Hennemann, Olaf Velte, Ewart Reder und Joachim Durrang.
(We would like to thank Hannes Druener and the Klangetage, Frankfurt am Main, for the careful recording of the poetry CD).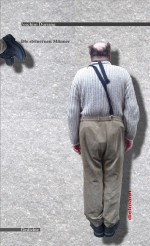 The Stone Men
Poems
84 pages
in Swabian booklet
978-3-86638-269-5
14.00 €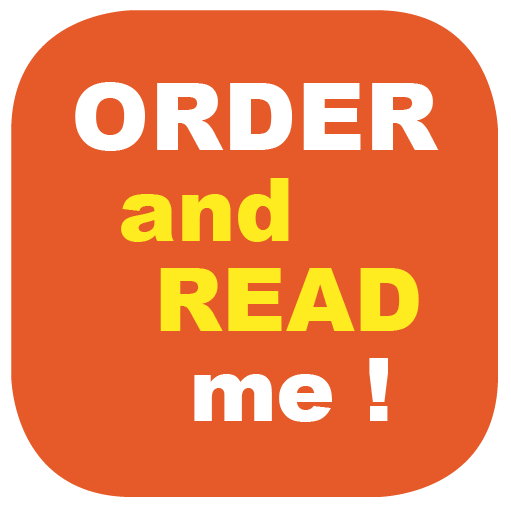 I am pleased that Joachim Durrang continues his poetic work in my publishing program. Ralf-Rainer Rygulla notes about the poems in the volume »Die steinernen Männer«: Joachim Durrang's poetic space is the moment, the snapshot out of the corner of the eye that takes hold and involuntarily blossoms into an erotic obsession. They are snapshots of presence with dreamed of participation. – To the extent that the vast moments feed longing with painful regularity, the distance between desire and the desired solidifies – and here becomes a poem with its head held high and unafraid.