Nikos Engonopoulos
He was born in Athen on the 21 of Oktober in 1907 as the son of a buisnessman from Constantinople; from 1919 till 1927 he visited a grammar school in Paris; 1927/ 28 military duty in Greece; 1928 till 1930 he worked as translator of a bank and as secretary at the university of Athenes; till 1933 applicant for the berau for town planning at the ministry for public buildings; 1932 till 1940 nights school at the art accademy by Konstantin Parthenis and Fotis Kondoglou; group- as well as individual exhibitions with drawings, paintings followed as well as work as stage and costume designer; 1934 till 1945 he worked as public servant for the ministry of public buildings; from 1941 soldierat the albanian front, captured by the Germans, labour camp, flight; 1945 till 1973professorship at for free drawing at the Polytechnikum Athens. Engonopoulos died at the 31 of october 1985 of heart failure.
Among many houors and prizes for his paintings, Engonopoulos received the first state award for poetry. Now he can be read in german for the first time thanks to Asteris Kutulas.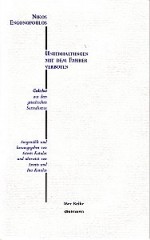 Talking to the driver prohibited
40 pages
Series »16pages«
978-3-933974-22-8
9.00 €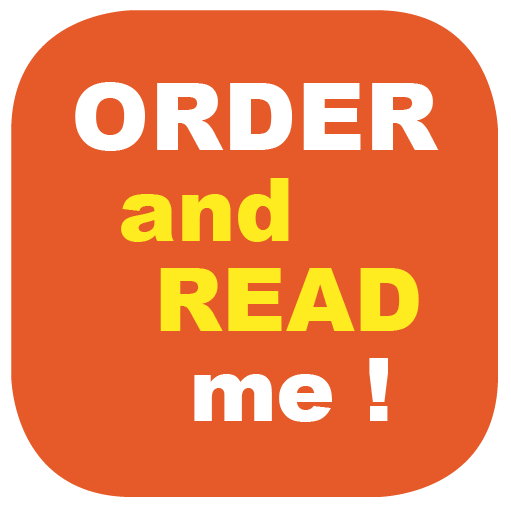 Translated by Asteris Kutulas
Maybe
It's raining...and still, unfortunately I have to
tell you: there was a house, a big one, a huge
house. Deolate. Without windows, and it had a vari-
ety of balkonies and a massive chimney. There
was a girl sitting without eyes, which instead of a voice had a
flower. It asked me:
- Why do you have to nail so many things since this morning?
- Ah nothing....nothing. I was talking with Homer.
- With Homer the poet?
- Yes, with Homer the poet and with another
Homer, one from Moschopolis, who spent his whole
life on trees, like a bird, but
in the neighbourhoods cose to the sea still was known as
"Human of the bridges."