Michael Herl
Biography
Born 1959 in Pirmasens. 1981/82 apprenticeship at the German Journalist School in Munich, at the Süddeutsche Zeitung (South German Newspaper) and at the Bayerischer Rundfunk (Bavarian broadcast) as editor for print/TV/radio Afterwards employment at STERN, Hamburg, later STERN editorial department in Frankfurt. Since 1984 free author and documentary filmmaker. Films for WDR, SWF, NDR and RAI (Italy), key topics: environment, social and sociopolitical issues. 1984 to 1987 TV reports for REPORT, Baden-Baden and MONITOR. 1986 cine film about WAA-Wakcersdorf. From 1987 regularly printed reports from Europe, North- and Central America and Asia, mainly about sociocritical topics and from conflict areas for GEO, STERN, ZEIT-magazine, GEO-Saison, SZ-magazine, MERIAN, Frankfurter Rundschau, Züricher Weltwoche et.al. Writer of several plays and scripts. – 18 book publications. 1996 together with Stephan Morgenstern Dia-Essay »Adonis und das Auto aus Rußland« (Adonis and the car from Russia; music: Jannis Karis, speaker: Anne Bennent), tour through ca. 100 cities. Since April 1999 four times a week co-host of the program »Late Lounge« in the HR (Hessian broadcast), by now more than 1.000 broadcasts. Several characters in German detective series. 1998 working out of the figure »Anton Le Goff«, first play »mutterlos« (motherless). 1999 following play »On Air«, 2000 »Junger Mann zum Mitreisen gesucht« (Young man searched for traveling with). 2001 cabaret show »Wer kocht, schießt nicht« (Who cooks, doesn't shoot) and together with Simone Jung narrative and stage play »Von oben ist die Welt so klein« (From above, the world is so small). 1999 cofounder of the creative-office »Taunusblick« in the Taunusstrasse in Frankfurt. Since 1998 head of the Stalburg Theatre in Frankfurt. – M. Herl wrote »Von oben ist die Welt so klein« (From above, the world is so small) together with co-author Simone Jung and staged the play at the Stalburg Theatre Frankfurt in 2003.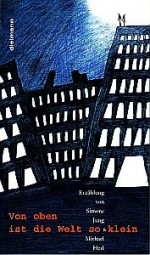 Von oben ist die Welt so klein (From above the World is that small)
Narrative
Series Label (Reihe ETIKETT)
96 pages
978-3-933974-34-1
13.00 €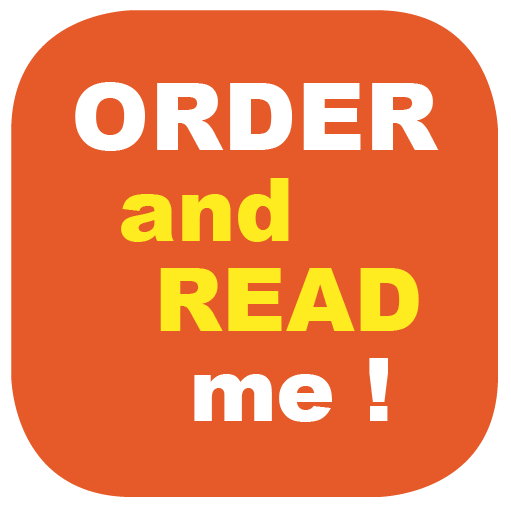 Director Oskar Seidenberg meets at the movie set a young woman, a girl, an angel – one doesn't exactly know. Anyway, Nanon and Seidenberg get tangled up in a long conversation, as otherwise unusual among humans. It is about purposefulness and bandy journeys through life, they question the volume of the world and the hearing of fine sounds, the laws of the seasons and the mechanisms of nourishing hope ... One will love these Nanon like a little Prince, she has a lot to say, but speaks plainly and without excitement about her wisdoms.
The narrative's stage version had its first performance in the Stalburg Theatre Frankfurt under the direction of Manfred Roth. With Ilona Strauß as Nanon and Johann Krommenacher as Oskar Seidenberg.