Konrad and Ulrike Maurer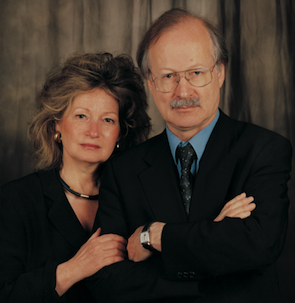 Konrad Maurer, born in Stuttgart, Germany, studied Music (Violoncello), later Medicine. He is a Neurologist, Psychiatrist and Psychotherapeut. 1993 till 2009 chief of Klinik für Psychiatrie, Psychosomatik und Psychotherapie at Frankfurt Universität Clinic. He is Professor for Psychiatry, Psychotherapy, Clinical Geriatry and Forensic Psychiatry.
Ulrike Maurer, born in Berlin, worked for booksellers and publishing companies in Germany and abroad. Under her guidance the birthplace of Alois Alzheimer in Marktbreit had been renovated and made a museum and congress center, of which she is the director.
Both have been authors of several publications and organisors of various exhibitions on Alzheimer. In Frankfurt Academic Press they edited the volume »Alzheimer und Kunst: Wie aus Wolken Spiegeleier werden – Carolus Horn«, the first case study on progress of Alzheimer's Desease and the decay of creative abilities. Konrad and Ulrike Maurer are the authors of the first zudem die Autoren der ersten Alzheimer biography at Piper Verlag), which upto now has been translated into 12 languages.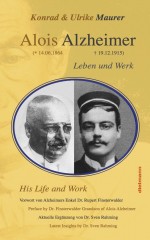 Alois Alzheimer
Life and Works in Text and Photo
320 pages
hardcover with satin ribbon
rich packed with pictures
978-3-86638-911-3
24.00 €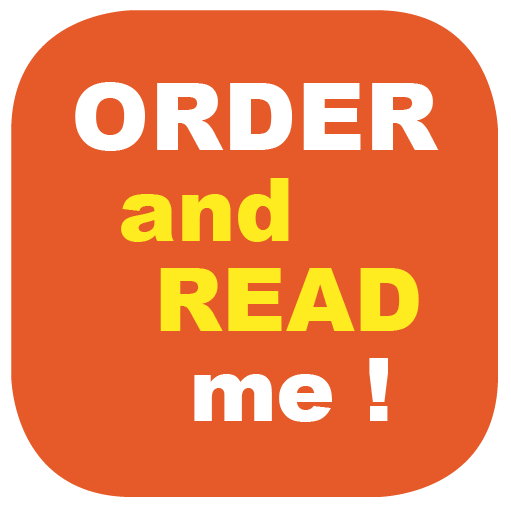 Alzheimer is right in our midst: Nowadays, everyone is familiar with "Alzheimer's Disease", everyone knows that it has to do with forgetfulness. If you fail to remember someone's name you shrug it off by saying: "Well, you know, Alzheimer's", or "Alzheimer sends his regards". The word "Alzheimer" has a silly ring to it and makes you feel ill at ease. For it is a disease which can affect anyone, the risk increases significantly as you age. "Alzheimer" has been accepted into the German everyday language like no other clinical picture in the history of medicine.
The highly esteemed Creutzfeld and his colleague Jakob are an example of how quickly a family name can become synonymous with "horrible news". For in our minds they will be inextricably linked for all times to form "Creutzfeld-Jakob".
Another eponym, the designation for diseases which are named for those who discover and describe them, is Parkinson.
None of the eponyms, however, gives an indication of the 20–30 million people affected worldwide, and no other eponym is so well known across the globe as to have almost pushed the person for whom it is named, i.e., Alois Alzheimer, into the background.
It is our aim to present a photojournal which will provide information about the person as well as the life and work of Alois Alzheimer.
Having written the biography "Alzheimer – Das Leben eines Arztes und die Karriere einer Erkrankung", this book was the next inevitable step. Another motivating factor was the close connection to the house in Marktbreit where Alois Alzheimer was born and to the place in Frankfurt am Main where he started out in the field of medicine, both venues constituting locations, buildings and periods in the life of this eminent physician about which we have detailed personal knowledge and also an abundance of material.
With their memories and pictorial documents, the 5 grandchildren of Alois Alzheimer, 4 granddaughters and one grandson, have been a driving force behind the writing of this book.
This book is kindly supported by Alzheimer Society Frankfurt, Germany: www.frankfurt-alzheimer.de or +49 – 69 – 67 73 66 33
Table of contents
Introduction
Grateful Acknowledgement
Preface by the Grandson Dr. Rupert Finsterwalder
Course of Life
Genealogical Tree
The Life and Work of Alois Alzheimer
With Text and Photographs
His Childhood Years (1864–1883)
His University Years in Berlin, Würzburg, Tübingen and Again in Würzburg
(1883/84–1888)
The Young Alienist in Frankfurt am Main (1888–1903)
His Scientific Work in Frankfurt am Main 1888–1903
Alzheimer as a Private Person 1895–1901
Alzheimer as Senior Physician 1895
The Fateful Year of 1901
Alzheimer – Expert in Alcoholism
The Years to 1903 in Frankfurt am Main
Munich from 1903–1912
Alzheimer as a Private Person 1901–1912
Habilitation in 1904
Alzheimer's Scientific Work in Munich
Auguste D.'s Death in 1906
The Eponym
Significant Publications and
Editorship Between 1904 and 1912
Full Professorship in Breslau 1912–1915
Significant Publications in Breslau
His Early Death in 1915
History of the Birthplace
The Birthplace as a Museum and Conference Site
Appendix
Bibliography
Finding Your Way Around
Pictures
How to Find Alzheimer's Birthplace