Ute Meyer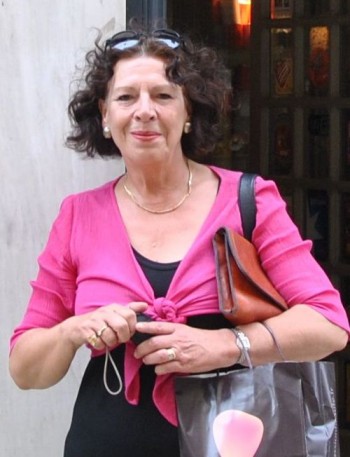 During her everyday life she is detective chief superintendent at the police headquarters in Frankfurt am Main. She loves her job dearly, but becaus e of that a certain space from time to time is important to her. »There is a life after work!«, says Ute Meyer and to this life belongs her passion for the south. The south of France. The Midi.
Since more than twenty years she spends several weeks at »her« countess in the region Provence-Alpes-Côte d'Azur and. A friend in the heart of Provence, supplies her always with new local recipes. It was mere chance, that this region became her holiday destination – or wasn't it? In spring 1982 she read a biography about Vincent vanGogh and his enthusiasm about the Provence, the region around Arles and S. Rémy, was equally contagious and enticing. Suddenly she knew: »I need to go there!«
Ute Meyer allows us to get a glimps e at her enthusiasm for the Midi on her homepage about the Provence. http://www.midi-impressionen.com/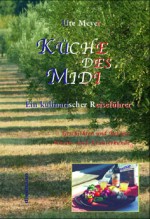 Küche des Midi
A culinary guide
stories and recipes of the Provence
200 pages
continuous in four colours
over 100 recipes and sources
978-3-86638-909-0
21.00 €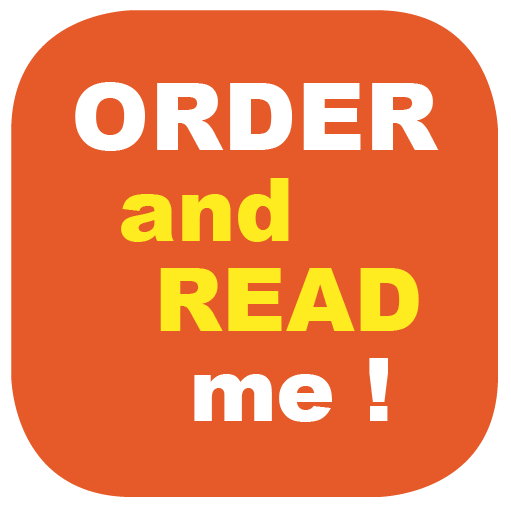 Over 100 recipes of the cuisine in the south of France, many tips for shopping in the Midi, countless annecdotes about the Provence are the existent results of this travel. Additionally portraits of oil mills and vineyards, headstrong innkeepers and knowledgable merchants- and sunshiny joy of the south and its blessings.
Die Küche des Midi (the cuisine of the Midi) – and its table of contents
Foreword
The Provence – »Le Midi«
Herbages and spicery – Epices
Sweet delicacy
Honey made out of lavender – Miel de lavande
Fine pastries – Confiserie
Nougat
Calisson d'Aix
Choclate and other treats – Gourmandises
Candied fruit – Fruits confits
Marmelades
Olivoil – Huile d'Olive
Salt – Fleur de sel
Wine – Les Vins
Cheese – Les Fromages
Goat cheese – Chèvere
Goat cheese in marinade – Petits chèvres frais marinés
Goat cheese with garlic, parsley and savory
- Chèvre à l'ail, persil et sariette
Omelette with fresh goat cheese and savory
- Omelette au chèvre et sariette
Goat cheese (hot) on salad with croutons – Chèvre chaud
Goat cheese (hot) on bread with tomatoes
- Tartines aillées de chèvre fondant
Roasted bread with goat cheese, Tomatoes and rocket
- Pain doré au chèvre
Goat cheese on ham – Bouchées de jambon cuit au chèvre
Bread – Pain
»Bathed bread« bread with Tomatoes, Peppers, Tuna – Pan bagnat
The aperitif
Almond cracker – Coquants de Provençe
Backed goods with cheese – Pailettes au fromage
»Tapenade« – Tapenade fraîche
«Tapenade« made out of black olives – Tapenade aux olives noires
»Tapenade« made out of green olives and Tuna – Tapenade aux
olives vertes et thon
Tuna-»Tapenade« after Günter Schulze – Tapenade aux thon
Cherries in vinegar – Cerises au vinaigre
Mushrooms with herbes – Champignons á la provençale
Garlic, marinaded with herbes – L'ail mariné aux herbes
Starters and Salads
Prawns with garlic – Crevettes aux ail
Cucumbersoup (cold) with chervil – Soupe de concomvres aux cerfeuil
Melonsoup (cold) with anise or frech mint – Soupe de melons
au pastis ou menthe fraîche
steamed peppers and aubergine with poultry liver (lukewarm)
-Foies de volaille sautés aux poivrons et aubergines (tiède)
Oyster mushroom (lukewarm) on rocket
- Roquette aux pleurottes tiède
Rocketsalad with goat cheee, chervil and pignolia
- Roquette aux cerfeuil et pignons au chèvre
Salad with egg and roasted tuna – Salade au thon Taboulé
Soups
Boild water – aigo boulido
Red winesoup with onions and garlic – Soupe du vin rouge
aux oignons et d'ail
Vegetable soup – Pot-au-feu
Vegetables soup with basilpaste – Soupe au pisou
Poultry
Turkey haunch with mustard crust – Gigot de dinde au moutarde
Turkey breast with mustard crust – Filet de dinde auf moutarde
Chicken with different vegetables – Coq aux légumes
Chicken in red wine – Coq au Tavel
Chicken with vegetables and olives – Poulet à la provençale
Chicken with pastis and rouille – Coq au Pastis
Chicken with thyme – Coq au thym
Chicken with 50 garlic cloves – Poulet au cinquante gousses d'ail
Steamed poultry liver with figs – Foi de volaille aux figues
game dishes – Gibier
Bunny with thyme – Lapin au thym
Bunny with herbs – Lapin aux herbes
Bunny with juniper berry and olive oil – Lapin au genèvrier
Bunny in red wine with black olives – Lapin aux olives
Bunny haunch with musterard sauce – Cuisses de lapin au moutarde
Bunny haunch with tomato vegetables – Cuisse de lapin au coulis de
tomates
Bunny fricassee in white wine – Lapereau sauté en gibelotte
Jugged hare – Civet de lièvre
Wild pig roast – Daube de sanglier
Deer ragout – Civet de chevreuil
Guinea fowl with figs – Pintade aux figues
Meat dishes – Les Viandes
Cattle stew de Provence – Daube provençale
Cattle roast de Provence butcherstyle – Rôti de bœuf
de Tradition Bouchère à la provençale
Veal cutlet with shallots and laurel – Escalope
de veau aux échalotes et laurier
Veal roast de Provence – Rôti de veau provençal
Veal or pig haunch with leek – Filet mignon aux poireau
Pig haunch with shallots – Filet mignon aux échalottes
Lamb haunch in garlic cream – Gigot d'agneau à la crème d'ail
Lamb haunch (boiled) in garlic sauce – Gigot d'agneau
sauté à la sauce d'ail
Lamb filet with carrots – Filet d'agenau aux carottes
Potato dishes
Mached potatoes in the manner of grandmother
– Pommes de terre à la grandmère
Mached potatoes with oliveoil and black olives
– Pommes de terre aux olives noires
Mached potatoes avec hazlenuts and cheese – Aligot
Potato bake (three variations) – Gratin dauphinois
»Potatoes of the duchess« – Pommes de terre Duchesse
Vegetables – Les légumes
Peppers marinaded – Langues de Tarasque
Peppers marinaded (variation) – Poivrons en marinade
Traditional ratatouille – Ratatouille traditionelle
Ratatouille with lemon – Ratatouille aux citrons confits
Ratatouille made of peppers – Ratatouille aux poivrons mixtes
Ratatouille in variation of Nizza – Ratatouille niçoise
Pasta salad with ratatouille – Salade de pâtes à la niçoise
Quiche with ratatouille and mozzarella – Tarete à la
Ratatouille et au mozzarella
Ratatoille (ice cold) with eggs – Ratatouille glacée
aux oeufs mollets
Flageolets with ham – Flageolets aux jambon
Flageolets with butter and bacon – Flageolets aux lardons
Flageolets with cream sauce – Flageolets à la crème
Steamed flageolets with mushrooms – Flageolets à l'étouffés
aux champignons
Flageolets and courgette (casserole) – Flageolets et courgettes en ragout
Chickpea salad – Pois chiches en salade
Chickpeas marinaded – Pois chiches en marinade
Chickpea soup with salvia – Soupe de pois chiches á la sauge
Chickpea pancakes – Socca
Mached aubergine – Caviar d'aubergines
Breaded aubergine slices – Aubergines en croustillants
Boiled aubergine, diced – Aubergines en dés, cuites à l'eau
Aubergine and tomato au gratin – Gratin aux aubergines et tomates
Casserol with aubergine and tomatoes (escalloped) – le Tian Nimois
Tomatoes rosted in manner of the Provence – Tomates rôties
à la provençale
Escalloped tomatoes and mached aubergines – Tomates grillées
aux purée d'aubergines
Casserol of Tomatoes, courgette with goat cheese – Tian de tomates
et courgettes
Casserol of tomatoes and fennel – Tian de tomates et fenouil
Tomatoes,filled and escalloped – Tomates farcies
Tomatoes escalloped with goat cheese – Flan de tomates au chèvre
Courgette, filled and escalloped – Courgettes farcies
Courgette pancakes – Crêpes aux courgettes
Omelette with courgette – Omelette aux courgettes
Casserol of courgettes and tomatoes – Gratin de Courgettes
Pasta with courgette and cheese – Pâtes aux courgettes et ricotta
Vegetables au gratin – Gratin de légumes
Broccoli vegetables – Bocoli sauté
Desserts and cake
Pear in red wine – Poires pochées au vin rouge
Baked figes with honey and lavendar – Figues au miel
Stewed fig – Soupe de figues glacées aux parfum d'argrumes
Steamed peaches with butter – Pêches rôties
Apple cake – Tarte Tatin
Apricot cake – with almonds and honey made of lavendar-
Tarte aux abricots, amandes et miel de lavande
Pear cake – Tarte aux poires caramélisées
Mirabelle cake – Tarte aux mirabelles à la crème
Four quarters with pineapple – Quatre-quarts aux ananas
Lemoncake –Tarte au citron
Cherry cake with almonds – Tarte aux cerise et amandes
Fig cake with almonds – Tarte aux figues et à la crème d'amandes
Figs in puff pastry – Feuilletage minute aux figues fraîches
yeast cake (christmasy) – Pompe à l'huile
cake of the Provence – Mias provençal
Sorbet
Lemon sorbet – Sorbet au citron
Lemon and lime sorbet – Sorbet aux citrones et limettes
Kiwi sorbet – Sorbet au kiwi
Rosemary Orange Sorbet – Sorbet aux oranges et romarin
Ice made of honey made of lavendar – Glace au miel de lavande
Fruit sauces – Coulins de fruit
Fruit sauce (basic recipe)
Notes – Names – Shopping aid
Sources
Bon appétit!