Marco Sagurna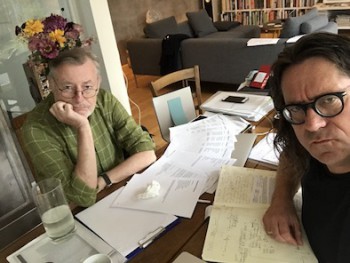 Marco Sagurna, born in 1961 in Wiesbaden; lived in Frankfurt am Main, Vechta, Angers, Oldenburg and in Hannover. Studied German, art, psychology as well as cultural management, is an editor at daily newspapers, press spokesman, guest lecturer (Maharaja Sayajirao University of Baroda), lyricist & singer (»Sodom & Gomorrha« as well as »tonale kohorte«), multimedia promoter at schools, correctional editor, volontaire (Suhrkamp Theaterverlag), theater critic, literary publisher, author of stories, poems, feuilletons and reports in magazines, newspapers, books, radio and Internet, editor and co-editor of the literary magazines »Größenwahn« (1986-1990) and »Eiswasser« (1996-2002) and, together with Gunter Geduldig, of the poetry book too much – the long life of Rolf Dieter Brinkmann (1994), under the title »MAXIMAL - Gedichte« he produced »twelve silkscreen prints« (1987), and his novel debut: »WARMIA« (2018); poetry: »MINIMAL – poems« (2019). The author on the Internet: www.marcosagurna.de. Lately on YouTube: Poems ÜberKunst (2021).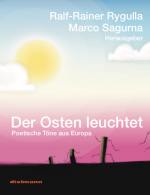 Der Osten leuchtet (The East Shines)
Poems from East- and Southeast-Europe
Hardcover
with ribbon
400 pages
one of our 8 titles
poetry in 2022
978-3-86638-306-7
34.00 €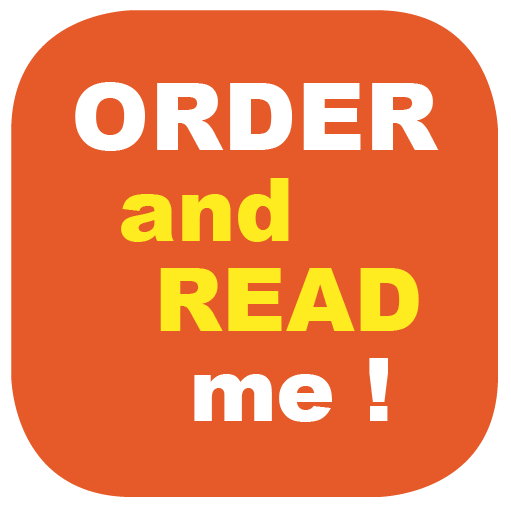 Poems from Eastern and Southeastern Europe have been collected by Ralf-Rainer Rygulla and Marco Sagurna—this is poetry from a total of 92 poets from 20 countries:
Belarus, Bosnia and Herzegovina, Bulgaria, Georgia, Croatia, Latvia, Poland, Romania, Russia, Serbia, Slovakia, Slovenia, Czech Republic, Turkey, Ukraine, Hungary and Cyprus.
And they are throughout very different poetic voices from those we currently know as the »canon« of German-language poetry. »The appreciation for Eastern Europe in Germany is more than capable of extension; the relationship to these countries even more. Poetry can help. Many local poets translate and re-poetize it excellently, this East. Much of the admirable poetry made in Germany, however, can hardly run for aesthetics and depth. I feel real power in the poetry of the East. These are texts that are needed, not nice-to-haves,« says Marco Sagurna.
»For our collection, we looked through more than 174 books and about 58 manuscripts. We talked on the phone, emailed, videoconferenced, and went into retreats again and again in Frankfurt am Main and Hanover. We copied every single shortlisted text, read them to each other, and selected only those that we both considered indispensable,« say the editors, »the book is a message.«
Poetic texts are collected here, adapted by renowned authors and translators: from Amanda Aizpuriete, Tomica Bajsić, Justyna Bargielska, Boris Bartfeld, Artur Becker, Olessja Bessmeltseva, Ivan Blatný, Aleksej Bobrovnikov, Ivana Bodrožić Simić, Petr Borkovec, Metin Cengiz, Bela Chekurishvili, Danila Dawydow, Jacek Dehnel, Kornélia Deres, Jan Faktor, Jelena Fanajlowa, Richárd Fekete, Senem Gökel, Anja Golob, Georgi Gospodinov, Mariusz Grzebalski, Michal Habaj, Klára Hůrková, Nikolai Jakimtschuk, Alexander Kabanow, Claudiu Komartin, Andrzej Kopacki, Dagmara Kraus, Dmitri Kusmin, Liāna Langa, Jegor Letow, Ewa Lipska, Zvonko Maković, Milena Marković, Micho Mossulischwili, Márió Z. Nemes, Ruxandra Niculescu, Jovan Nikolić, Erik Ondrejička, Gonka Özmen, Sándor Attila Pál, Miodrag Pavlović, Marko Pogačar, Traian Pop Traian, Zsuzsa Rakovszky, Ilma Rakusa, Boris Ryzhy, Tomaž Šalamun, Horst Samson, Maia Sarishvili, Gleb Schulpjakow, Faruk Šehić, Waleri Samskich, Andrei Sen-Senkow, Irma Shiolashvili, Dmitri Strozew, Sergej Tenjatnikow, Anna Terék, Eugeniusz Tkaczyszyn-Dycki, Ottó Tolnai, Alexander Ulanow, Ádám Vajna, Kārlis Vērdiņš, István Vörös, Dmitrij Vodennikov and Izzet Yasar.
The texts were translated into German and re-penned by Georg Aescht, Arnfrid Astel, Alida Bremer, Urŝka P. Černe, Nevfel Cumart, Doreen Daume, Kurt Drawert, Özlem Özgül Dündar, Jan Faktor, Claudia Gabler, Zsuzsanna Gahse, Sylvia Geist, Matthias Göritz, Margita Gūtmane, Manfred Peter Hein, Robert Hodel, Peter Holland, Petruscha Huber, Norbert Hummelt, Brigitte Oleschinski, Valeria Jäger, Orsolya Kalász, Uwe Kolbe, Sabine Küchler, Monika Rinck, Christha Rothmeier, Joachim Sartorius, Sabine Schiffner, Annette Simon, Alexander Sitzmann, Christian Steinbacher, Sergej Tenjatnikow, Hans Thill, Peter Urban, Achim Wagner, Andreas Weihe, Ron Winkler, Uljana Wolf, Eva Zador and Franciska Zwerg.
Find the entire List of Content as download.
Many thanks to Andrée Sandkötter for designing the cover.