Bernd Stickelmann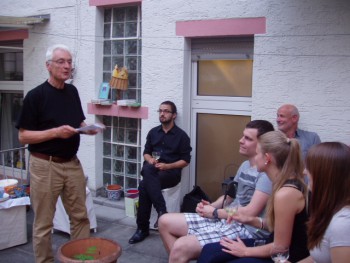 Bernd Stickelmann lives as a freelance writer in Frankfurt – This picture shows him (left) at a reading at the publishing house.
The focus on his literary work is poetry, which is performed in cooperation with visual artists and musicians (together with Nicolaus Werner from "Schwarzen und Weißen Seten"). In addition articles in literary magazines, radio plays (SWR and HR), also essays, like the ones in the axel dielmann publishing house. Also further works on poems: Not only for children (Von Mäusen und Träumen).
Releases i.a.: Stadt–Mitte Draußen Draußen auf der Autobahn, Blieskastel 1997. A further book of poetry will be published soon at the publishing house Vantage Point World.
The two artist-volumes below arose, as did the newly edited volum »sagen Landvermesser« (»say them Geometers«), during years of cooperation with the artist Nicolaus Werner. They performed together, and Bernd Stickelmann also performed with his own band. »Listening to Bernd Stickelmann is a treat, to experience the musical and artistic cooperation is an enlightenment.« (EZ)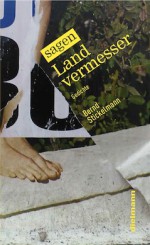 sagen Landvermesser
Poems and Billboard-Pictures
softcover with Swabian Brochure
108 pages
poems and billboard-pictures
by Nicolaus Werner
and performance idols
978-3-86638-028-8
16.00 €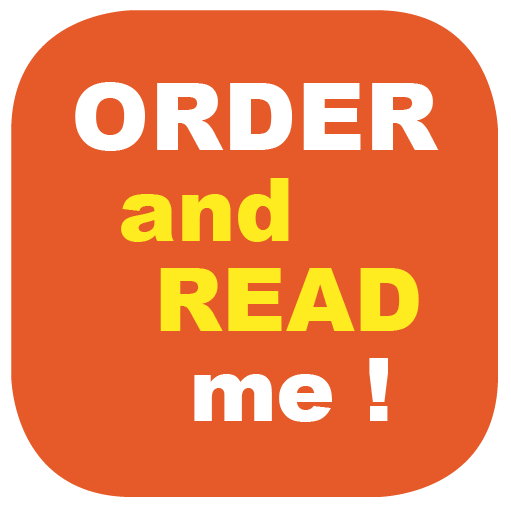 A volume of poems inviting to perform with author and co-aritst. A volume of poems which measures our cities and the familiar, more natural surrounding. In fragments, in scraps, just like the colorful pictures of Nicolaus Werner showing torn billboards and other collaged walls.
Two essays are added to these poems and pictures, one of whom is by Peter H. Gogolin who talks of surveyors as an extinct species of real adventurers, who were forced to look at their surrounding in a different way than everybody else.
Thank you to Ralph Frien and his office in Cologne for the wonderful design – also from our very own designer Urs van der Leyn, Basel!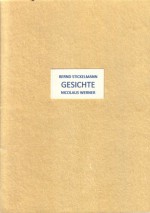 Gesichte
Billboard potraits & poems
Hand-stitched artist volume
20 pages
Hand-coloured cover cardboard
Continuously coloured
978-3-86638-923-6
21.00 €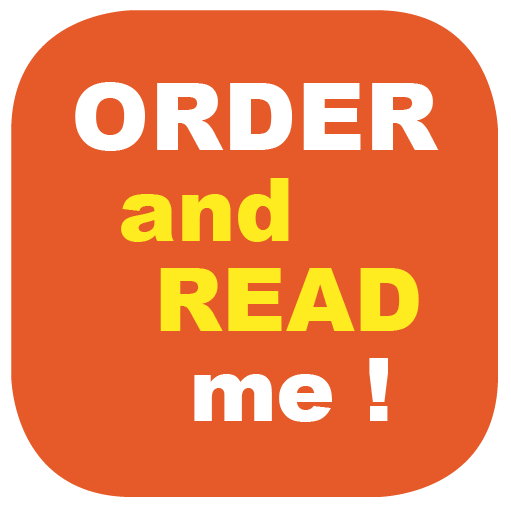 ... who realizes performances together with the artist for a long time and gets himself into wayward metaphorical languages in his texts, took the photographs from the public space as starter for essays about sauntering and the metropolitan as well as poems about the obvious, which the alert eye demands. Themes are the proper time of perception as well as the readiness to play with the encountered – both of them complement each other in those two disciplines.
The form of the two booklets with their 20 or 28 pages adds another dimension: The hand-stitched volumes are printed on hand-friendly papers in an almost pastel subtlety of color shades, the cover cartons were individually dyed by the artist Nicolaus Werner. Binding, paper, coloration and composition create a direct transition from the half depriving, half manifesting metropolitan setting over into the hand and in front of the eye of the reader and beholder. Now you have to take time for your perceptions.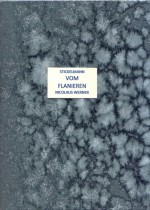 Vom Flanieren
Billboards & essay writings
Hand-stitched artist volume
28 pages
Hand-coloured cover cardboard
Continuously coloured
978-3-86638-921-2
21.00 €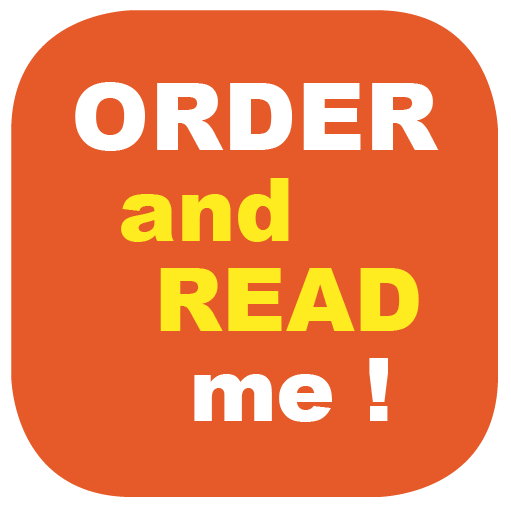 Two artist-booklets of high haptic and visual intensity are present:
The artist Nicolaus Werner photographed billboards and facades, on cuttings faces get anticipatable, one discovers quirky figures and scenes from the urban space. These heads and portraits are on the one hand visible on poster and exterior wall, but wait for their discoverer, who leads us beholders to the border of becoming discernible, the graphic artist, photographer and painter Nicolaus Werner. – Bernd Stickelmann ...