Richard Wagner
Thomas Mann asked: »Why this lack of interest in the writer Wagner?« It is simple: Because he was not abitrated right in his artistic diversity. – Thats why I decided to take publications about and of Richard Wagner into programme.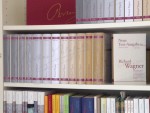 NTA - Hardcover
12 volumes with bookmark and dust cover
978-3-95486-335-8
348.00 €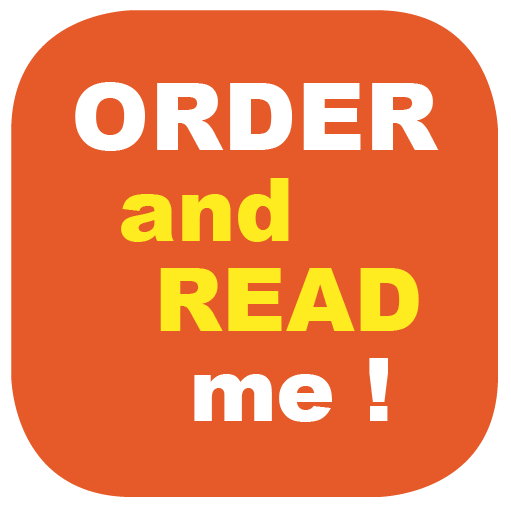 Textually identical with the softcover-edition - but made for the next 200 years!
This edition in hardcover came about with our former producing-partner NTA. Unfortunately it went bankrupt in 2014. However, the hardcover-edition is still available in several copies. If you are interested, you are welcome to contact us for further details.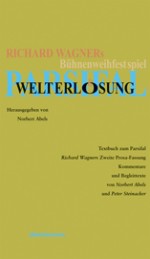 Welterlösung
Richard Wagner's Parsifal
120 pages
Series Label (Reihe ETIKETT)
978-3-86638-159-9
9.00 €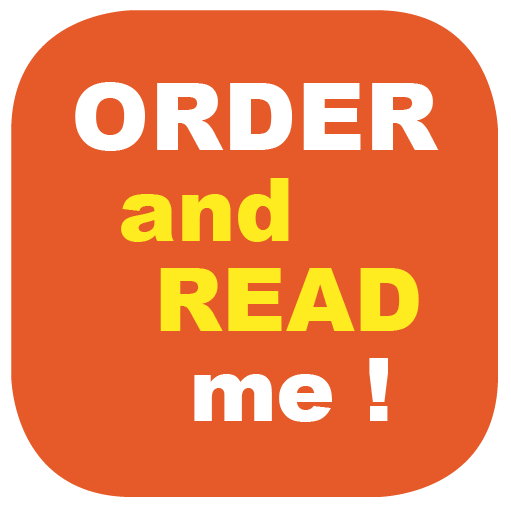 Wagner's Opera »Parsifal« for the first time in a church – the textbook (libretto), additionally a prose version and one essay each by Norbert Abels and Peter Steinacker, supplemented by historical annotations for the developement and its background.
The tremendousness, after Johann Jeseph Görres emerging »Gralskonjunktur« was also noticed by Richard Wagner. Because of this first ideas for a work based on the matter increasingly appeared since the middle of the 1860s. Meyerbeer's incorporation of the lutheran choral »Eine feste Burg« as well as the in 1836 for the first time sounding Paulus-Oratorium, which is garnished with protestant choral traditions, by Mendelssohn Barholdy, who mWagner got to know in the same year. Those two might have given him musical impulses for the later churchmusical interpolation of Parsifal. Only about a decade after the in many aspects important year of initiantions 1836, grew, during a stay at a healt resort in Marienbad, the plan for a work about an interpretations of the matter of »The Holy Grail«. Wagner mystified the moment of his inspiration as as usual in this autobiography as a divine conception, and took liberties with time and place. For him imaginations had the same claim of reality as empirical facts. It is important, that the more and more accumulating material for association put him under a magical spell as proved for the next 40 years to be a ­– using the words of Novalis – it did not deal less with the long hike of atoneartistic anchorite thorugh the desert of the mind than with the way of integration between art and religion to form the sounding »Hügelpredigt« (hill sermon) in Bayreuth. – This horizon is illuminated by the book »Welterlösung«.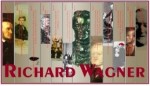 NTA – Neue Text-Ausgabe Richard Wagner
12 volumes, writings in chronological order
5.400 pages
Currently out of stock
978-3-86638-010-3
198.00 €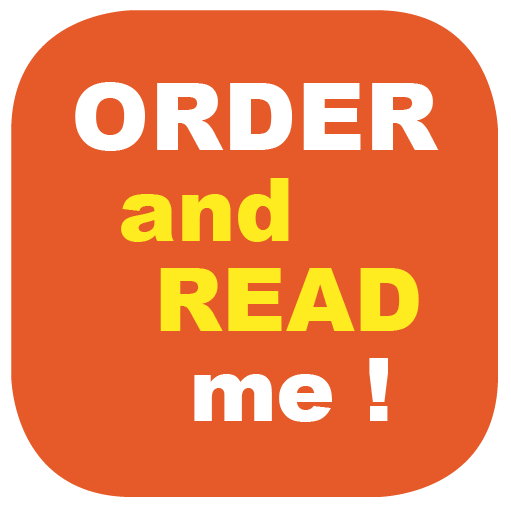 A novel edition of all texts by Richard Wagner is present – in 12 volumes, for the first time in chronological order:
For a long time there are only such editions available, which are not perceived outside of their solely presence in special and academic libraries as well as in antiquarian bookshops – they are not available for the public at large. Our Neue Text Ausgabe (NTA) is supposed to make Richard Wagner, who enjoys international fame as composer, also interesting as writer for a larger readership.
The NTA will be the first edition, which presents Wagner's texts chronological. In this way, conceptual neighborhoods come about, which make astonishing coherences accessible to both the friends and connoisseurs and the critics of the Wagnerian oeuvre. The NTA considers in an own complementary volume that there cannot be expected the educational background from today's reader, which was tacitly assumed by former commentators: The NTA does not only provide all texts of Wagner's music dramas including numerous sketches, drafts and unexecuted projects, but also his journalistic, narrative, essayistic and poetic works – from his artistic works to the large political and art-theoretical tractates from the years of the German pre-March era to the essay, which remained a fragment, »Über das Weibliche im Menschen« from 1883: altogether 429 texts, in which themes and turbulence sound, which continue to have an effect down to the present day.
The editor: Dr. Rüdiger Jacobs is lawyer at the regional appeal court Frankfurt a. M.. He completed his studies of philosophy, German philology, political sciences and musicology in Munich and Mainz with the doctorate »Revolutionsidee und Staatskritik in Richard Wagners Schriften. Perspektiven metapolitischen Denkens. Wagner in der Diskussion« (Verlag Königshausen & Neumann) at the department linguistics and cultural sciences of the Johann Wolfgang Goethe-University Frankfurt am Main. – If one can be grateful as a publisher, then here: Thanks!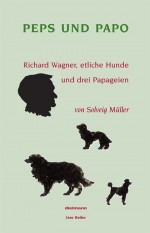 Peps and Papo
32 pages
Series »16pages«
978-3-86638-023-3
9.00 €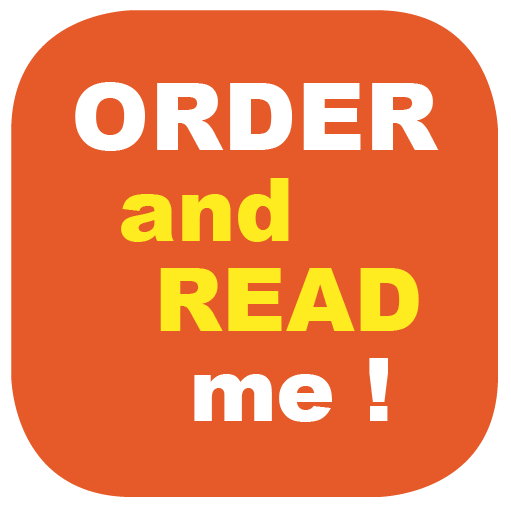 With this booklet one does not see Richard Wagner stooped over sheets of music or involved in powerful correspondence. Solveig Müller watches the passionate animal lover Wagner.
In 1834 it starts with a brown poodle called Rüpel, who accompanies young Wagner at a theater troupe in Magdeburg, after the child Richard has already been most animal-loving. And still at an advanced age Wagner is consistently concerned with animals, when he buckles down against vivisection and vehemently supports animal protection.
Solveig Müller entertainingly portrayed Wagner's life along his friendships with dogs and parrots. One reads over a selection of worth considering anecdotes and amusingly incidents and at the end sees a different person than the artist one might imagine – Wagner from his pets' perspective.
A MUST-HAVE for all music-loving animal lovers!
The booklet is based on Richard Wagner's writings and letters as well as on »Mein Leben« from 1911, further on Cosima Wagner's diaries and Hans von Wolzogen's »Richard Wagner und die Tierwelt« from 1910.
...schafft Neues!
Richard Wagner in Frankfurt
554 pages
Hardcover with bookmark
978-3-86638-025-7
25.00 €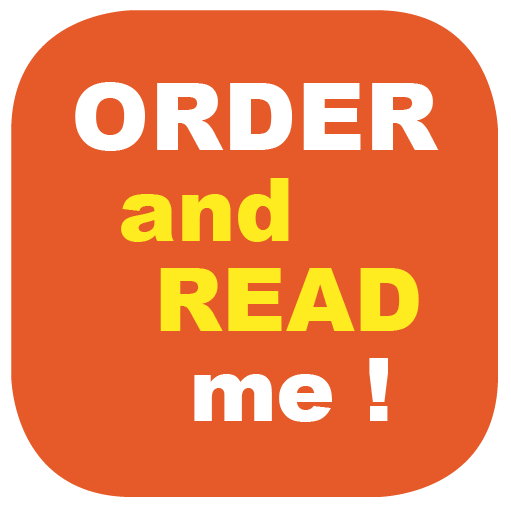 A collection to celebrate Wagner's 200. Birthday in 2013
You maye also be interested in the NTA: Neue Text-Ausgabe (new text edition) Richard Wagner in 12 volumes.
Edited by N. Abels and Bernd Loebe, Opera Frankfurt.
The book on hand follows alsong the tracks of Richard Wagner at the birthplace of the german Democracy. Through 99 articles with different points of view on Richard Wagner and his works, the connections between Wagner and Frankfurt am Main will be illuminated.
In Frankfurt, where Wagner conducted his »Lohengrin« for the first time and nearly with out abbreviations in the Stadttheater in september 1862 and despite many mistakes of the orchestra – especially the wind section – was acclaimed. At the same time he kept a close relationship to the actress Friederike Meyer, the lover of the theatre manager Franz Georg Cal von Guaita, who had invited him to conduct – one of the numerous love triangles in his live. Furthermore in the late summer of the same year an according to his live's history not unimportant incident takes place: Wagner, as frequently in a frolic eccentric mood, offers the three months pregnant Cosmia to drive her himself in his handcart to the hotel »Zum Schwan«. Astonished by her approval he histates. The whole procedure is watched by her husband Hans von Bülow and has consequences ...
To honour Wagner pompous and expensive concerts are organised in Frakfurt, which are acknowledged by the componist not without mockery: »Yes, yes, I understand, you have to produce animal heat trhough the music.« – Wagners own disctinctiveness also catch the Frankfurter's eyes, which are proven by many articles of contemporaries and following generations. Additionally to authentic sources of muicipal archives and libraries, scattered articles in Frankfurter magazines and some exerpts from books, the in more than a half century published publicatins of the Frankfurt opera, from their inventory , of which the main part of this volume is made up. Those traces point far beyond the town at the Main and are without doubt for all the reader of interest, for whom the »case Wagner« is not closed yet.