Zuzana Zimmermann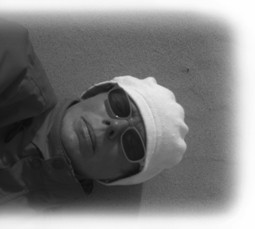 Biography
Zuzana Zimmermann was born in 1965 in Czechia.
She studied special education at the Karl University and worked as special education teacher. In the year 1991 she raised her German-Czech family and since then she lives and works in Nuremberg.
Zuzana Zimmermann is member of the Autorenverband Franconia. In the year 2006 her debut novel »Andy« was published. In 2014 she was awarded with the Schaeff-Scheefen-Literaturpreis and her narrative »Die Oma wohnt jetzt im Himmel« was published in Czechia.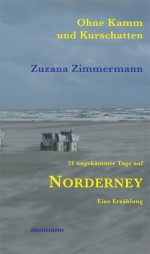 Without comb and admirer
21 uncombed days on Norderney
96 pages
Series Label (Reihe ETIKETT)
With dust cover
Pictures of the island
978-3-86638-150-6
Norderney is known as resort and beach resort in the North Sea, numerous writers and artists have appreciated and acknowledged the island. Now comes a Norderney-booklet of a particularly cheeky kind:
A middle-aged woman, still far too good daughter, but also wife, mother and maid-of-all-work, that does not operate properly in a domesticity, wants to drop out. And her cure notification leads her to Norderney.
She has 21 days for regeneration, which she wants to spend without a comb and clean of all other constraints to domestic working. She will only submit to the cure treatments, a cascade of mild baths and poultices, of massages and gymnastic exercises – at least according to plan.
I am realizing the quiet, which is slowly embracing me and does not want to relase me. Since also the suitcases in my room are already waiting for me, there is no reason to dissolve this embrace.
But the good plan is soon disturbed by a funny walrus of spa guest and defeated by an athletic therapist of Amerindian descent, interrupted by fightings at the cold buffet, blown down by Nordic Walking at 10 Beaufort and enriched by other absurdities of a stay at a health spa. Through much wit and situational humor a very pleasurable and likeable picture of the island and her cure life is emerging.