European Book Projects Sample 2:
Great Europeans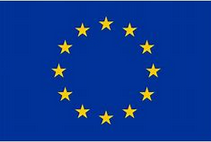 From each of the 27 EU countries we will portrayed 4 to 8 persons that formulated and promoted their idea of Europe. Personalities born between 1840 and today, with an own stronk vision for Europe and / or EU. And their biography (of about 4 to 5 book pages) should be supplemented by roundabout 3 pages of a fundamental text, an essay, a speech, a manifesto, an eloquent example of the future Europe.
The personalities are selected by an Advisory Board made up of academics, politicians, scientists, journalists, artists, historians, authors and many others from the European countries – and among whom, of course, are fellow publishers.
This book will make a perfect sample of »European Book Projects«, as it could / should be present throughout Europe, at one publishering house in each country – thus meeting all the criteria of a strong European Book Project:
• it concerns several (in this case: all) European countries / cultures / languages;
• it directly deali with Europe or European themes; it emphasises European solidarity or / and common European values;
• it is of multi-lingual writing Authors / Experts from Europe;
• it is by authors with different / several European domiciles or places they work at;
• it is by several authors from different European countries who are working together;
• it is of interest in all European countries (like otherwise such on Education or else are)
How about joining us with this book project?
Switch to European Book Projects Sample 3: EURO – Brief History of a Great Idea: Our Comman Currency